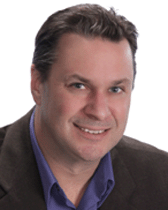 Scott Marvin
Broker/Owner
614-581-9497
Scott's real estate career started back in 1994. He originally sold homes for a few local builders including Ryland and Rockford Homes. He learned the ins and outs of new home construction and developed a keen sense of working for buyers and their specific needs.
In 1997 during his time selling homes for builders Scott began investing in real estate both as rehab projects and rental properties. Later he started a small home building company named Crisafi Homes and built several executive homes near Granville OH.
In 2001 Scott joined HER Realtors and started his residential real estate career working for Sellers and Buyers. Since that time he has sold hundreds of properties around Central Ohio for Sellers, Buyers and Investors.
In 2009 Scott expanded his real estate business and formed "TEAM RESULTS". Team Results came about through Scott's desire to rise above the typical real estate agent and provide an exceptional experience to all of his clients. Through the team concept he is able to delegate duties to his team members and focus his time on the most important tasks at hand which is selling and closing homes.
In 2012 Scott saw a special need in the market for homeowners facing difficult times. Scott expanded his services to cover the entire State of Ohio helping sellers with a very complex type of sale called a short sale. In addition to his regular business Scott and his team have closed 100's of short sales all over the State of Ohio. It takes a special type of agent with a ton of stamina and an abundance of tenacity to sell that many short sales.
Today TEAM RESULTS has grown into one of the TOP TEAMS in Central Ohio. They continue to display RESULTS and continue to get their listings SOLD. Their average time for a listing to go in contract is 25 days (at the time of this writing). Team Results is Very Happy with the results they have achieved and their clients are even happier.
Over almost 20 years Scott has developed unique marketing strategies that other agents don't even know about. Through state of the art technology, Red Flag Marketing, Web 2.0 and other special marketing systems Scott's team has risen to the top. They do things a little differently but the RESULTS cannot be disputed.
Give Scott and "Team Results" a call and allow them to show you a different and better way to get your HOME SOLD quickly and for Top Dollar.
Scott has been a Pickerington resident for over 20 years and has lived in Central Ohio since 1987. He grew up in Wheeling WV where he graduated high school. He has a Bachelors Degree in Business Management from Franklin University.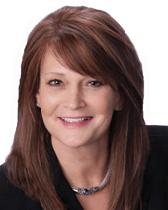 Terry Carter
Agent/Owner
614-361-0968
Terry has been in business for herself since 1989. She has a varied background from interior design and home staging, to running a national sales team for the largest fitness club in the United States. She is also very active in the coaching of youth soccer in her community.
Terry has been a licensed Realtor since 2002 and her services include all aspects of Residential real estate such as New Homes, Foreclosures, Short Sale Services, Rental/Leasing Services and working with Sellers and Buyers in everyday real estate transaction.
Terry has singularly sold hundreds of homes in Central Ohio and is a contributing member and owner of Team Results. She has designed and developed one of the teams special marketing systems called Red Flag Marketing and has taught this system nationally to the Women's Council of Realtors.
The combination of Terry and Scott make for a dynamic Real Estate Team. There is no house that they can't sell.
Whatever your real estate needs might be, Terry has the experience and the knowledge that will bring success to your transaction.