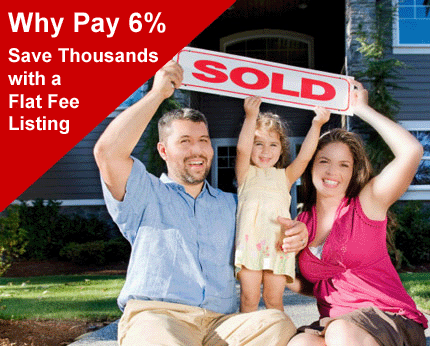 How to List on the MLS without a REALTOR
If you are in the market to sell your home then you understand how powerful the Realtor MLS can be when marketing your home. The MLS syndicates your property listing to hundreds of real estate website within minutes of being listed in the MLS. So you are probably wondering how to get on the MLS without a Realtor.
The answer is you can't…. However there is a way to get on the MLS and pay a very low fee to a listing broker.
First I should explain that the MLS is a listing database used by licensed Real Estate Brokers and Agents. Brokers and Agent have to obtain a license and complete many hours of training before they can use the MLS. Brokers and Agents are also required to complete many hours of continuing education and pay monthly and annual membership fees to use the MLS. For this reason the MLS will only allow licensed agents and brokers to list in the MLS.
There is a Solution for you
We offer a very low flat fee MLS listing. Our lowest fee to get in the MLS is only $299. This is a full MLS listing and will appear just like all other MLS listings. Your contact information will be placed in the MLS and all buyers leads are sent directly to you.
One thing you need to know is when listing in the MLS you need to offer a fee to the buyer agent. The normal amount to pay a buyer agent is 3% of the purchase price but buyer agent commissions can vary. Some sellers choose to pay less and some choose to pay more.  We recommend a 3% commission for the best results but that is your choice. The MLS is a database used by real estate agents so they need to be compensated because it will be very difficult to get them to sell your property to their buyer for free.
One more thing to mention
If the buyer does not have an agent you do not pay any buyer agent fees. If you find a buyer from a sign call, open house , or we send them to you, or any other way and they don't have an agent then you save all the buyer agent commission too.
This is a great solution for sellers who want to save money and still be able to use the MLS to sell their home.