STOP FORECLOSURE
Call Today
614-361-0968
Avoid Foreclosure… Save YOUR Credit…
Stop The Bank From Calling…
Get Your home SOLD… Move On With Life…
OUR TEAM HAS CLOSED HUNDREDS OF SHORT SALES IN OHIO
If your home is upside down in value or at risk of going into foreclosure
call Ohio Short Sale Experts today (614) 361-0968 (Serving All of Ohio)
Welcome to our Ohio Short Sale Experts Page. We are Ohio short sale realtors and our #1 goal is to keep you out of foreclosure while at the same time solving your problem of selling your home in an upside down market. We have full knowledge in all aspects of short sales in Ohio and have a complete understanding of the actions that are necessary to complete a successful bank short sale. See our quick answer guide below or read our detailed report.
1) What is a short sale?
A short sale is when a borrower must sell their home and the proceeds are less than the amount owed to pay off the mortgage balance. A short sale is appropriate for sellers whose financial situations require that they sell their interest in the property and who are unable to qualify for other loss mitigation techniques. Simply put a short sale is when the value of the property has dropped below the current mortgage balance owed.
2) Why will my bank do a short sale?
Banks DO NOT want to do a foreclosure. A foreclosure cost the bank lots of money and statistics have shown that after a foreclosure the bank receives the property in much worse condition than other solutions because of unhappy owners who leave the property a mess or in damaged conditions. A short sale helps the bank preserve losses and helps the seller preserve their credit. If you are in a hardship situation your bank would much rather do a short sale than foreclose on your property.
3) I have an FHA loan. Will my bank do a short sale?
Absolutely a bank will do a short sale on an FHA loan. In fact FHA has introduced the Pre-Foreclosure Short Sale Program or PFS that could assist you financially for completing a short sale. This allows you to transition to more affordable housing while avoiding a foreclosure.
4) Do I have to be late on my payments to do a short sale?
No you do not need to be late on your payments to complete a successful bank short sale. We go into a little more detail below on what is required for short sale approval but a short sale can be done due to the value of the home dropping below the mortgage amount or if the seller has fallen on hard times even if you are not behind on payments. Basically you don't need to be late just in a hardship situation. A reason for NOT approving a short sale is: You don't like the neighbors. An approved bank short sale requires a true hardship situation.
5) How long does a short sale take?
Our short sale package is designed to get quick results. Many inexperienced agents will drag a short sale out over 8 months to a year and often times fail in attempt to ever get a short sale approval. Our system is design to quickly complete the short sale process and get your home sold in approximately 60 days from contract date. Short sales are a highly technical business and we are qualified experts who will complete the process in a timely manner. Time is a huge factor if you are facing a foreclosure.
6) How much does it cost?
Our fees are absorbed into the short sale. In other words Your Lender Pays the fees associated with selling your home. This is typical of nearly all short sales. We are not able to offer a flat fee rate when selling shorts sales because of the massive amount of work involved. However you will not pay us any fees. They are paid by the mortgage company.
Call (614) 361-0968 for an informative phone consultation.
We are ready to help.
We are Ohio short sale Realtors and our goal is to eliminate your problem of a possible foreclosure or sell your home when faced with a hardship situation. We will also cover options to consider other than a short sale. But first what is a short sale?
A short sale is when a seller must sell their property and the proceeds are less than the amount owed to pay off the mortgage. A short sale is needed for sellers whose financial picture or circumstances requires that they sell their home and they are unable to qualify for other loss mitigation options. A short sale is when the value of the property has dropped below the current mortgage balance that needs to be paid off.
Before we go into details on a short sale it is important to know what other options might be available to you. Sometimes if you are in default on your loan it can be fixed. This is called a "curable default". In other words there is a realistic chance that you the borrower is able to replace lost income or reduce your expenses. Your lenders loss mitigation department will look at your debt to income ratios to determine if your situation is curable. If you qualify it helps you keep your home and reduce the losses to the bank. Below are some examples of what a bank might do in a "curable" situation.
Special Forbearance – A special forbearance is a written repayment agreement between you and your lender that consists of a plan to reinstate your loan after it has become delinquent. This could include repayment over a period of time, a reduction of your payment for a short time, or a plan for you to resume full monthly payments while delaying the missed payments. In a sense your bank is allowing you to get caught up on your missed payments.
Loan Modification – A loan modification is a permanent change to your loan. It also allows your loan to be reinstated and delivers a payment that you can afford. Loan modifications allow for several options. You bank might lower your interest rate, or extend the time available to repay the loan by re-amortization of the balance due (this also results in a lower payment). A modification is used when a borrower realizes a permanent reduction in income or an increase in expenses. A modification can also be used when a borrower has bounced back from default but does not have enough income to repay the deficient balance. In order to qualify for a loan modification you must prove that you can handle the monthly mortgage debt after the loan has been modified. It's is much like applying for a new loan. Not all loans will qualify for a loan modification.
Partial Claim – A partial claim option is when your lender allows you to take out a promissory note. This note can be no longer than 12 months, has zero interest and is not due until your loan is paid off or you sell the property.
Combining The Above – Sometimes your lender might combine the above to reach a desired result. For example they could combine a special forbearance with a loan modification. Each lender is a little different on how they handle these matters. The goal of the mitigation options is to keep you in your home and help you recover from a change in your financial situation.
So what happens when there is no way of helping you recover and keeping you in your home? When loss mitigation fails or is not an option you are looking at a possible foreclosure. There are however options for you instead of letting your home go into foreclosure.
Deed-in-Lieu – Deed-in-lieu of foreclosure is an option where you deed your property over to your lender. Basically you give your house to your lender. This may sound like a viable option as opposed to a foreclosure but there are some things to consider. 1) A deed-in-lieu has just about the same effect on your credit as a foreclosure. 2) Lenders don't really want your house. It becomes an asset that they have to deal with and they are not in the business of selling houses. Many lenders will not accept a deed-in-lieu and will suggest you do a short sale.
Short Sale – This is our specialty in Ohio. A short sale allows you to sell your home and use the proceeds from the sale to pay off part or most of your mortgage. In most situations your lender is willing to accept less than the amount of the mortgage balance. As mentioned above this option is for borrowers whose financial situation requires that they sell their property.
A short sale is a highly technical procedure that requires a lot of experience or a lot of research because of the mass amount of paperwork that must be provided to your lender. As Ohio short sales realtors our Ohio short sale package makes the process simple for you. We handle the fine details while you simply provide us with the information we need to start the process and then relax knowing your short sale is in good hands. As for your lender they will tell you to find a realtor who does short sales and put your house on the market. We are able to do this for you quickly and put things into motion so that you don't sit for months with little or no activity.
*Here are some of the reasons your lender will do a short sale:
A Declining Housing Market – This reason does not take into effect your credit or your financial situation. You are simply upside down in your home and owe more than it's worth. Remember you must be in a situation where you have to sell your home. This does not apply if you want to move because you don't like your neighbors.
The Mortgage is in or Near Default Status – This is an obvious situation where a bank will do a short sale. There was a time when lenders would not do a short sale if all the payments were current. Lenders have now realized that in many cases it makes sense to do a short sale before the payments are in default.
The Seller has Met With Hard Times – This is a short sale situation where there is a real hardship the home owner is facing. A hardship letter is required in all short sales explaining the reason you are in need of a bank short sale. Sometimes a hardship letter can go over the top. We give you guidelines on how your hardship letter should be written. You should always mention that you seek a short sale so you will not have to go through a foreclosure. Some examples of a hardship are: (Unemployment, Divorce, Death, and Illness).
Something to keep in mind when doing your short sale is your Assets. Your lender is going to require you to fill out a financial statement listing your assets. If they find that you have a bunch of money lying around they might not grant the short sale because they feel you have the ability to repay the deficient amount. This doesn't mean you won't get a short sale but they might require you to pay back the shortage with a promissory note. This can still be a good solution for a seller who must sell their home and has the ability to pay back a reduced amount of their mortgage loan.
Negative Amortization – Some loans that were created before the housing bust actually have a negative amortization. This means that each month the amount the borrower pays is not enough to cover the interest on the loan. A lender will consider a short sale in these situations.
Aggressive Secondary Financing – During the housing boom some lenders were giving out second mortgages up to and even over %100 LTV. This is another situation that will be considered when requesting a short sale. Second and Third mortgages get a little tricky when doing a short sale but we have experience in dealing with these tough situations.
A short sale is not an easy process but our goal is to make is as simple as possible for you. We have the experience and knowledge to get your home sold and a plan that keeps you out of foreclosure. Give us a call today!
AVOID FORECLOSURE…
GET YOUR HOME SOLD…
PRESERVE YOUR CREDIT…
STOP THE BANK FROM CALLING…
MOVE ON WITH LIFE…
Call (614) 361-0968
for an informative phone consultation.
We are ready to help.
We Serve All Of Ohio.  Here are some of the major metro areas we serve:
Cleveland Ohio Short Sale Realtor | Columbus Ohio Short Sale Realtor | Toledo Ohio Short Sale Realtor | Dayton Ohio Short Sale Realtor | Cincinnati Ohio Short Sale Realtor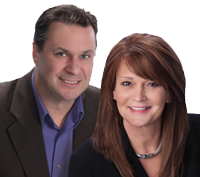 Scott Marvin and Terry Carter
Short Sale Experts
614-361-0968