Best Flat Fee MLS in OH
Listing your property in the Ohio MLS is the best way to reach the masses of buyers. Our listing plans are offered at a low flat fee and will place your property in your local MLS. Your MLS listing will look just like all other listings and you only pay a commission if a buyer agent brings you a buyer. If you sell as a FOR SALE BY OWNER you will not pay a buyer agent and we will help you from contract to closing.
OHIO REALTORS® – SCOTT MARVIN & TERRY CARTER
614-581-9497 or email me.
See listing plans below: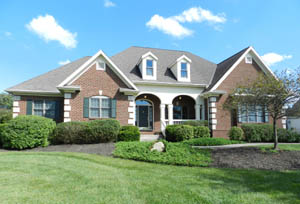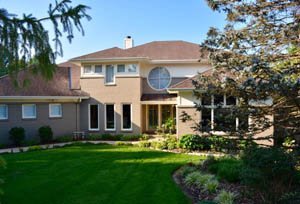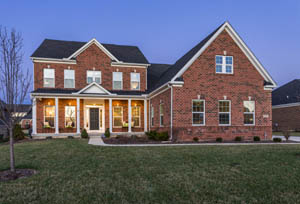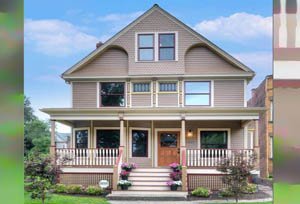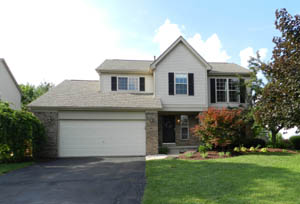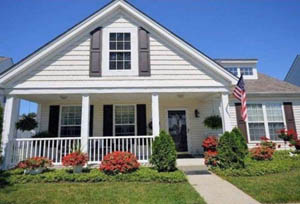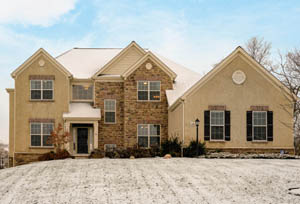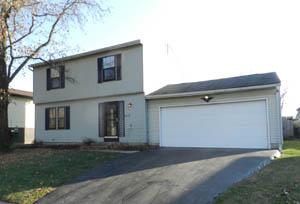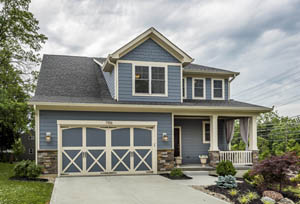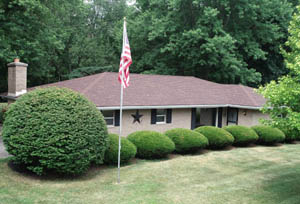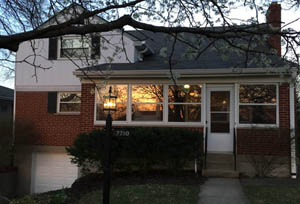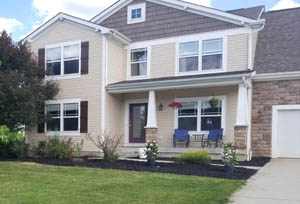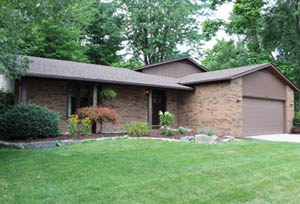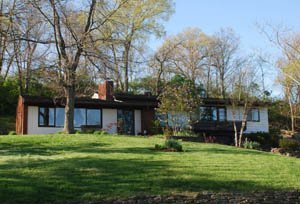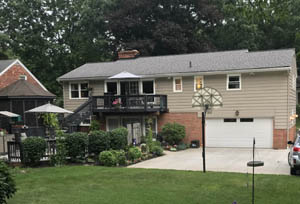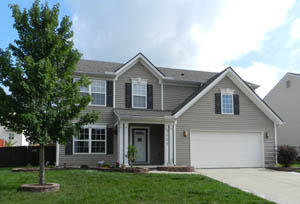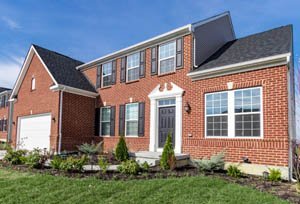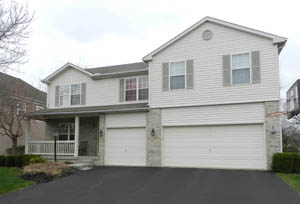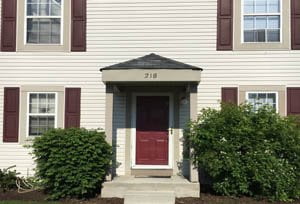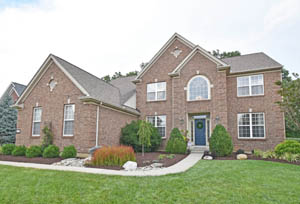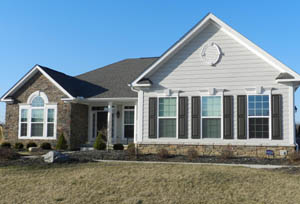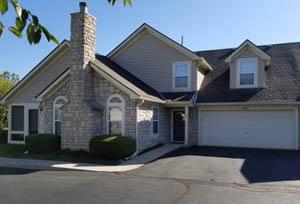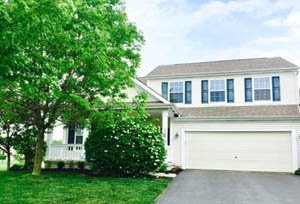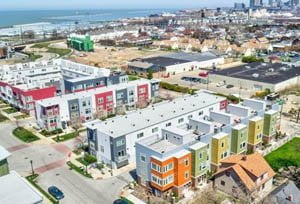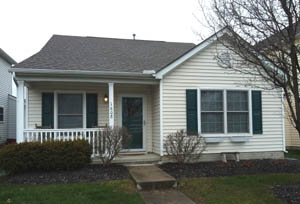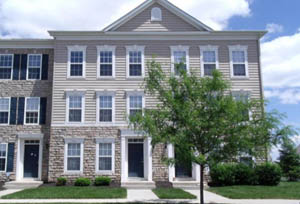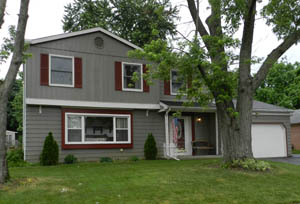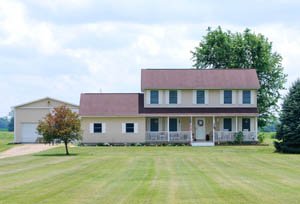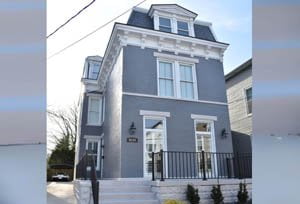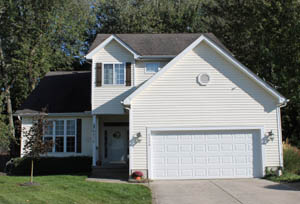 "Over 100 Million in Closed Transactions"
The $999 Flat Fee Full Service MLS Listing is our most popular package
We are a Full-Service Flat Fee Listing Brokerage in Ohio
"We are unlike any other Flat Fee Program. You will SAVE MONEY and Receive FULL SERVICE."
Today a lot of sellers are thinking things like this:
 "Why am I paying so much money to a real estate agent to sell my house?"
or
"I could almost sell my house myself if I could just get in the MLS"
or
"How much work is my realtor actually doing for a 6% commission?"
We understand why sellers are asking these questions. With all the information available online sellers don't see the value in a listing agent anymore and this is why we have modified our business plan to meet the needs and demands of sellers in today's market.
Times They Are a-Changin'
Real Estate Agents used to have special access to MLS listings through their local board and the MLS Book. Did you know the MLS Book no longer exists and the special access agents used to have has been greatly diminished? Now the information is available directly to the public.
With the existence of Zillow, Homes.com, Trulia, and all the other real estate websites it has become very easy for homeowners to figure out what their property is worth. This used to be the job of the "Expert Realtor" but now with the mass amount of information available to the consumer just about anyone can look at the market of listings and figure out their property value WITHOUT A REAL ESTATE AGENT.  Simply put the value a listing agent used to have has been replaced by the internet and the information highway.
Why we are the #1 Flat Fee Listing Company in Ohio
#1 We work the same as any other Realtor. We are full service and work in your best interest from the day we list your property all the way to closing. Our job is to make sure you get the highest possible price for your property. We handle all the legal loopholes and make sure there are no mistakes.
#2 Our Properties Sell 99% of the time. Other flat fee companies do not come close to our track record.
#3 We provide a Full MLS Listing just like any other realtor that charges more.
#4 We provide a Full Marketing System designed to attract buyers and designed to gain the highest possible sales price.
#5 We have No Hidden Fees. Other flat fee companies will surprise you with extra costs.
#6 Our Listing Fee is only $999 (Call for Details on how this works)
How the $999 Flat Fee MLS Listing Works
Our "Full Blown Marketing System – FULL SERVICE from Contract to Close"
Many flat fee programs do not offer any help to the seller once they receive an offer on their home. With our Full Service $999 plan and our Full Service $299 plan we work with you through the entire transaction.  "Full Service from Contract to Close" For $999 Team Results Realty will provide you with Full Service and manage the process of the purchase of your home which will include the following activities:
Assist with negotiations of the purchase price, concessions, and details of the purchase

Hold earnest money in a non-interest-bearing trust account until closing.

Manage inspection process to ensure they are performed in an expeditious manner. Once inspection results are returned, we will help with any further negotiations that may arise following the inspections.

Work with the lender to make sure financing is continuously moving forward.

Ensure appraisals are ordered and performed in a timely manner.

Ensure title work is ordered and performed in a timely manner

Schedule closing in a time and place that is convenient for all parties.

Manage all contracts, addenda, and disclosures to make sure all documents conform to the Laws of the State of Ohio.

Provide professional advice and service all along the way to the closing table.

The cost for this service is $999 or $299 available with both Full Service MLS Listing Plans
Call Scott Marvin or Terry Carter today to find out more or to get started at 614-581-9497
Your listing will appear on every major real estate website including a total of over 200 websites within 24 hours!


Zillow, Realtor.com, HomeFinder, Homes.com, Trulia, Homesnap and many many more…
Professional Looking Listing
Many Flat Fee Listing Companies have a very unprofessional look. With our MLS listing, we will set your listing up so that it will look identical to the 6% listings, and consumers will not even be able to tell the difference. In fact, there will be no way a consumer will even know you have listed for a low flat fee. No matter where your listing is viewed whether it be on the MLS or one of the hundreds of websites it will look professional. You will be proud to show your friends and even share it on social media. We have worked hard to become the best flat fee listing service in Ohio! In addition, our network expands to a national level so if you need help in other states we have people in place who can help outside of Ohio.
Showings and Feedback – IMPORTANT
With all of our packages except Showcase, we offer automated showings and feedback. We use 2 different showing services depending on where you are in Ohio. (Showing Time and Centralized Showing) Both services work essentially the same. The service will contact you either by email, text, or phone to schedule a showing. Once you confirm the showing the service will notify and confirm with the showing agent. After the showing is complete the showing service will follow up with the agent who showed your property and obtain feedback. The feedback will be delivered to your email.
Obtaining feedback from buyers and their agents is an important part of selling and marketing your home which is why we use a professional showing to get the best results.
Unlimited changes for FREE!
While other flat fee listing companies will try to nickel and dime you with a list of "add-ons" to the initial price, we have committed to giving you everything you need in one simple package. We do not charge for changes to your listing or adding pictures. You get all of that for FREE with Team Results Realty!
Do I need to pay a buyer agent?
We suggest you pay a 3% buyer agent commission to encourage all agents to show your home. However, all real estate commissions are negotiable. You can offer less to a buyer agent but it could affect the number of agents who show your listing and a buyer agent might steer their buyer away from your home. Even though ethically this should not happen it does happen. We have listed many properties for our clients who had a listing with another company and paid a low buyer agent fee. When we explained the importance of paying 3% to the buyer agent and listed it as such the properties sold quickly.
Properties that are listed with a 3% buyer agent fee almost always sell faster and for more money.
"The Power of the Internet"
Nearly all buyers use the internet to find their home. Therefore if you want to find a buyer for your home you need to market on the internet because that is where the buyers are looking. It's common sense. Many people think they can post their house on Zillow and it will sell. While it is possible to list your house on Zillow and sell it you are missing one Very Powerful Marketing Tool. In fact, many of our clients come from people who tried Zillow for several months and couldn't find a buyer. Zillow is just one small piece of the puzzle.
The MLS Listing is still the most powerful way to market your home.
The MLS is the one last resource real estate agents have that gives them an advantage over the public. Once your property is listed in the MLS it will instantly be displayed on all of the hundreds of real estate websites such as Realtor.com, Homes.com, Zillow, Trulia, etc. The exposure is massive and buyers will start seeing it within minutes of it being listed. A single website can not touch the power of syndication that the MLS possesses.
Another reason why the MLS is so powerful is because of its availability to buyer agents. Buyer agents are not looking on Zillow or any other 3rd party website to find properties for their clients. Buyer agents are searching their local MLS and sending their clients listings directly from the MLS. Thousand of buyer agents are searching the MLS across Ohio every day looking for listings to show their buyers. This is why the MLS is so much more powerful than just listing your property on Zillow. Without the MLS your listing is not being seen by most buyers.
Hello my name is Scott Marvin and I am your Broker
Yes I am a licensed broker in the state of Ohio, and I, along with Terry Carter, are the actual agents that will be handling your listing, We manually insert every single listing by hand. This is the only way to get listed in your local Realtor MLS. There is no such thing as an automated MLS listing. In other words, this is the real deal listing.
Myriads of Other Aggressive Marketing Activities
Proprietary "Red Flag Marketing System"

Advanced use of technology

Professional Certified Staging from our in house Stager and Interior Designer


(We don't have any hidden fees but staging is an optional service with additional charges)

Professional logos and promotional items 

Professionally-designed marketing flyers to great for open houses

Aggressive follow-up after every showing to obtain feedback from buyer agents

Aggressive signage

Social Media Advertising

If you are looking for the best flat fee real estate brokerage in Ohio then you have come to the right place.
Click HERE to Order Your Flat Fee MLS Listing Now!
Questions? 614-581-9497
WARNING: Many flat fee listing companies are a scam. They will pretend to offer you a very low price such as $99 but they won't actually deliver. By the time you pay, they will bump your price. And then they'll add on additional fees for every little thing you want to do with your listing. They'll claim you won't have to sign contracts or pay ANY realtor commissions. But once you pay them your money, you'll soon learn that the listing they sold you involves commissions, contracts, and absolutely NO service. You won't be able to change your listing, add photos, or schedule open houses without paying more and more money. And you will likely never get a returned phone call from the listing agent. Beware of those companies. We would never treat our clients like that. We will deliver what we promise with no games or twisted truths.
Beware of 3rd party referral sites that take your money and pass you on to a random agent somewhere in your state. This agent will then charge you additional fees and backend commissions.
We also offer a $299 Flat Fee Listing if you prefer to do it all on your own
(You should have experience selling a home if you choose this plan)
(available anywhere in Ohio)
Our $299 flat fee listing is what we refer to as our "For Sale by Owner MLS Listing" This is a strategic option for homeowners who are willing to put in a bit more effort in order to sell their home with less expense. This is the best option for a For Sale by Owner (FSBO) listing to get advertised on the MLS without having to pay enormous Realtor commissions that are so common in the industry.
But as you will see below, we are much more than just a home listing service.
YOU MUST HAVE EXPERIENCE SELLING PROPERTIES AND SHOULD HAVE KNOWLEDGE OF THE LEGAL RAMIFICATIONS IF YOU CHOOSE THIS PLAN.
With our Flat Fee Listing, we charge an upfront fee of just $299 and give you the following services:
We will get your home listing uploaded to the MLS for exposure to the entire Internet marketplace.

We will provide you with a professionally-designed sign

We will upload all your photos you would like for publishing on the MLS.

We will provide you with contracts, addendum, and other legal forms you will need along the way
Note: You may convert a Flat Fee Listing over to a Full-Blown Marketing Plan and Full Service Listing at any time. 
Here are some important notes regarding our Flat Fee Listings:
Since we are licensed in Ohio, we have the ability to list your home directly anywhere in the states. Our top Ohio cities include Cincinnati, Dayton, Columbus, Cleveland, Akron, Canton, and Toledo — including the surrounding areas of each of these cities. However, we are not limited to listing homes in Ohio alone. We are also capable of listing homes throughout the country due to partnerships we have in every major city in the U.S.A. If you would like to do a limited-service listing, we can make that happen no matter where you are located in the U.S.A.

We can give you the best flat fee listing in Ohio because we will give you more than any of the other brokerages. We will provide you with professionally-designed signs, a lockbox, listing flyers (PDF files), contracts, addendum, forms, and professional advice along the way.

Our flat fee listing agreements are normally set up to be 6-month listings. However, we are flexible on this, and you can set that time according to your own needs/interests. All contracts may be canceled at any time by the client with no penalty.

Flat fee listings are effective because of the power of the internet and the power of the MLS. Almost all buyers find their homes through the internet now. Our flat-fee listings will make sure that your listing shows up on over 200 top real estate websites within 48 hours. Those websites can include the local MLS, www.ohioteamresults.com, www.realtor.com, www.zillow.com*, www.trulia.com, www.homes.com, www.homefinder.com, www.realestate.com, www.realtytrac.com, www.sibcycline.com, www.kellerwilliams.com, www.remax.com, www.century21.com, www.coldwellbanker.com, www.comey.com, www.starone.com, and myriads of others. (Note, some MLS Boards are currently in dispute with Zillow, and so they do not allow Zillow to automatically access their listings. Contact us directly if you would like more information about a specific MLS Board. In situations where Zillow is blocked, we cannot guarantee that your listing will be carried as an "active" listing on Zillow. In that situation, you will need to post it directly as a For Sale By Owner on their site. We will continue to do all we can to provide workarounds.)

Our reduced commission listings are the best you will find. We hear this over and over by clients who come to us after failing with other companies such as MLSmyhome, Ohio Broker Direct, FlatFeeMLS, ValueMLS, Owners.com, FlatFeeListing.com, ValueMLS, ByOwnerFlatMLS, MLSsupport, and others. Many will promote a ridiculously-low price like $199, $139, or even $99 to list your home. But when you read through the red tape you will find that they often do not have a local presence in your own town which is a big problem when you need support. These other firms will often just list your home on their own websites without actually giving you MLS access, and when you tell them you want to be on the MLS, they bump the price up to two or three times what they originally quoted on the Google ad. These other companies often do not provide a first-class, professional sign or lockbox. And they almost never provide the automated appointment-setting via text messaging like we do at Team Results Realty. Ask these other services if they will provide showing feedback after each showing, and you will find that they will not help you at all after they get your money. Team Results Realty is different. Very different!

We can list your home on any MLS in the country, although we primarily focus on Ohio. The primary MLS services where we do the most business are the MLS of Greater Cincinnati, Dayton Area MLS, Columbus MLS, Toledo MLS, Canton MLS, Akron MLS and Central Ohio Regional Multiple Listing Service, Northern Ohio Regional Multiple Listing Service (NORMLS), Western Regional Information Systems & Technology, Inc (WRIST MLS), Northwest Ohio Real Estate Information Service (NORIS MLS).

Additionally, we are members of several boards of Realtors including the Cincinnati Area Board of Realtors (CABR), the Dayton Area Board of Realtors (DABR), the Columbus Realtors, Toledo Board of Realtors, the Ohio Association of Realtors, and the National Association of Realtors.
Click HERE to Order Your Flat Fee MLS Listing Now!
Questions? 614-581-9497
Tips on PRICING your home:
The MLS is the most powerful way to market your home. The MLS syndicates your property listing to hundreds of real estate websites within minutes of being listed. The exposure is massive. However, if you don't get the price of your home right buyers will either not look at it, or in some cases, you will get showings but no offers. The PRICE NEEDS TO BE RIGHT. With our full-service plans, we will send you a complete market analysis. We have been doing this for almost 20 years and have sold over thousands of homes and we know how to analyze and price a property correctly. If you overprice your property, there is no magic any agent can do.
Click HERE to Order Your Flat Fee MLS Listing Now!
The Bottom Line
Our goal has been to become the #1 discount real estate broker in Ohio. We have consistently achieved the very highest flat fee MLS listing reviews for our outstanding service! We are proud to be the leading discount MLS listing service in Ohio! Our strongest markets are Cincinnati, Dayton, Columbus, Toledo, Akron, Canton, and Cleveland. We take great pride in what we offer and what we do. It's rewarding to be able to save sellers so much money in listing fees. Of course, it comes back to us in the volume of business we do. It's really a win-win for you as the seller and us as the listing broker. 
Questions? 614-581-9497